27 Feb

NASA technology used in Digital Dental X-ray Imager – Clarksville, TN Online

Written by Andrew Good

NASA's Jet Propulsion Laboratory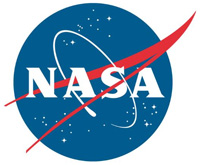 Pasadena, CA – When sitting in the dentist's chair, few patients think of NASA. But the space agency is there nonetheless, in the sensor that enables high-resolution, digital X-ray imagery that helps the dentist spot problems.
The sensor had its start looking to get images of something quite different: other worlds, and our own, from space.
In the early 1990s, when NASA adopted a "faster, better, cheaper" mantra, engineer Eric Fossum with the agency's Jet Propulsion Laboratory, Pasadena, California, had an idea to achieve that goal for spaceborne imagers.
Fossum wanted to use CMOS — or complementary metal oxide semiconductor — technology, which consists of the same microelectronic transistors that have been integral to computer circuitry since the 1960s.
The concept had been explored before and discarded, but enabling technology had advanced considerably in the ensuing decades.
Fossum and his team used well-established CMOS manufacturing processes to make an array of photodetectors, and they were also able to integrate almost all the other camera electronics — such as timing and control systems, an analog-to-digital converter and signal processors — onto a single chip.
Thus the "camera on a chip" was born, and the term active pixel sensor (APS) entered the lexicon.
The technology still needed a lot of development, and it wasn't immediately embraced. Aiming to encourage broader use of the CMOS sensors, JPL in the early 1990s shared resources, expertise and equipment with several industry partners, working together to advance and apply the new camera-on-a-chip technology.
Many of these partnerships stalled in those early days. One important one didn't — with Schick Technologies, then a three-person outfit in Long Island City, New York — despite Fossum's warnings of the technology's immaturity.
To read the full article please visit:
http://www.clarksvilleonline.com/2017/02/27/nasa-technology-used-digital-dental-x-ray-imager/